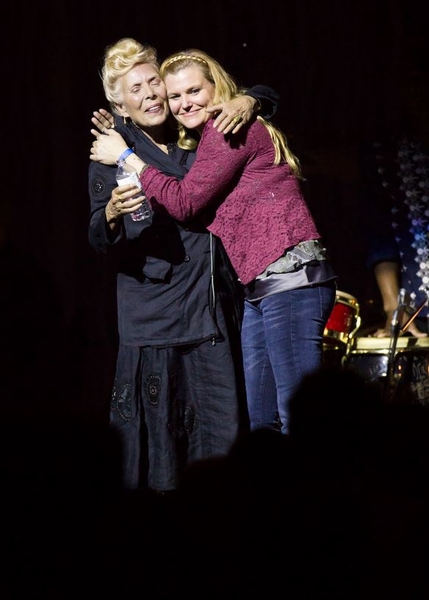 In 1998, during a performance by the Neville Brothers at the Aboriginal Voices Festival at Harbourfront Centre, my staff came to let me know a celebrity was in the house. As it turned out, Joni Mitchell was standing at the back of the house with her then boyfriend, Saskatchewan Metis folk singer Don Freed, who I knew.

They were both wearing straw hats and being incognito, but I approached to welcome them and asked if they needed anything. As it turned out, they did need to use a phone, so I took Joni and Don backstage where Joni made a call.

I believe Joni knew the Nevilles but the reason she was there was Harbourfront's proximity to her daughter's residence on Queens Quay West across the road from the stage. When she made the backstage call, she was pointing up to the apartment where the lights were on, but she was not getting through. The reason for the urgency was Joni's grandchild had arrived and she wanted to connect.

As many in Toronto know, Joni's reunion with her daughter was a big deal for both of them.

The following day I ran into Joni, Don, and the family on a Harbourfront patio where the reunion was continuing. (There'd been an earlier one in California that year, I think.) Joni was very chatty and delighted to be in the company of her new Toronto family.

A few years later, in 2001, I was able to pay tribute to Joni during the World Leaders Festival at Harbourfront, with programming that respected her enormous contribution to music, and the love that we all have for her.

(For more on Joni Mitchell at Luminato, click here!).