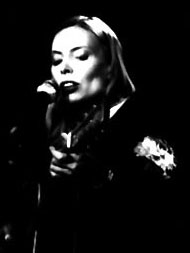 Live In Concert, Nassau Coliseum, February 20, 1976. Photo by Michael Weinman
In a highway service station
Over the month of June
Was a photograph of the earth
Taken coming back from the moon
And you couldn't see a city
On that marbled bowling ball
Or a forest or a highway
Or me here least of all
You couldn't see these cold water restrooms
Or this baggage overload
Westbound and rolling taking refuge in the roads...

Joni started out 1976 preparing for her world tour with the L.A. Express. Reviews for THE HISSING OF SUMMER LAWNS were still coming out in newspapers and magazines, and Joni received an award from PLAYBOY's Readers Poll.
The tour began at The University of Minnesota on the 16th of January, and her performance inluded most of the HISSING tunes, classic songs like "Big Yellow Taxi" and "For Free", the 2 new songs from the 1974 tour, "Jericho", and "Love Or Money", plus 4 new songs: 1. Furry Sings The Blues 2. Coyote 3. Don Juan's Reckless Daughter and 4. Talk to Me. (Note that #3 and #4 weren't released on album until December 77). In Boston, she said, "The first of these songs was just coming to me as I passed thru here in November
(On Dylan's Rolling Thunder Revue).
It'a called "Coyote". The second one is the sequel called "Don Juan's Reckless Daughter". And she then played them both as a linked pair. The tour continued throughout February in Northeast cities like Boston, Philadelphia, and New York.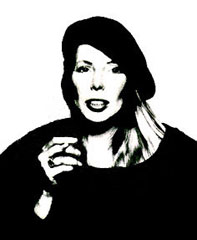 Photo by Norman Seeff
Joni broke up with John Guerin, the tour ended, and she hung out at Neil Young's house on the coast, wishing for new experiences and feeling the need for more travel. Two friends arrived, and told her they were driving cross country to Maine to retrieve the fellow's daughter who was living there with her grandmother. Joni decided that she would join them, the 3 of them left in Joni's car, and after completing their mission, Joni drove back to California alone. It was the summer of America's Bi-cenntennial celebration, and throughout the south there were all sorts of fetes and festivals happening. Joni says "This album was written mostly while I was traveling in the car. That's why there were no piano songs..." These songs, along with 2 of the 4 new ones she did live on the tour would appear on the next album she released, called HEJIRA* (*A journey especially when undertaken to seek refuge away from a dangerous or undesirable environment).
I'm traveling in some vehicle
I'm sitting in some cafe
A defector from the petty wars
That shell shock love away
There's comfort in melancholy
when there's no need to explain
It's just as natural as the weather
in this moody sky today...

Joni recorded HEJIRA in the summer of 1976, with many of the same musicians she'd used since 1973, but the sound she wanted this time was more subdued and moody. She wanted music that echoed the sounds of the road songs she'd written. Many of the songs on the album dealt with learning to be at peace with not having a family.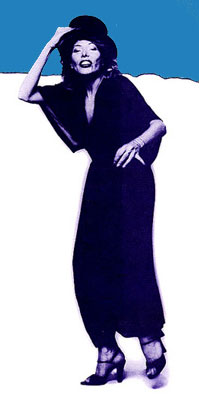 Outtake photo from the Don Juan sessions. Photo by Norman Seeff
Joni had allowed
Architectural Digest's
photographers into her Bel Air home earlier in the year, and in July the issue appeared on the newstands.
When she'd completed recording the 9 tracks that comprise the HEJIRA album, she was told by a friend about a bass player she should hear who was creating a ruckus with his unusual playing style. Joni met Jaco Pastorious and immediately connected with the way he played his bass. John Guerin told Joni, "God, you must love this guy, he almost never plays the root!" Joni had been trying for years to find a certain sound on the bottom end of the bass, and Jaco's playing was a dream come true for her music. She overdubbed his bass parts on 4 of the songs on HEJIRA, and the album was readied for release in late November.
Maybe I've never really loved
I guess that is the truth
I've spent my whole life in clouds at icy altitudes
and looking down on everything
I crashed into his arms
Amelia, it was just a false alarm...

On November 20th, Joni and Jaco finally performed together in Sacramento, Ca. at a Whales benefit hosted by then Governor Jerry Brown. She performed a wonderful set with Bobbye Hall on congas joining Jaco on bass. Joni's solo acoustic encore of "Song For Sharon" was a stunning triumph, and she returned later to sing back-up during Fred Neil's performance of his song, "The Dolphins."
The HEJIRA album was released on the 22nd of November.
Three days later on Thanksgiving Day and all through the night, the Band held its farewell concert at the venue where it had played its first, Winterland in San Francisco. The line-up of all-stars that joined them that night included Joni, Bob Dylan, Van Morrison, Neil Young, Eric Clapton, and others. The concert and other festivities were filmed by Martin Scorsese and released a year and a half later as "The Last Waltz".

Joni as "Art Nouveau". Photo by Norman Seeff
Joni first sang backstage back-up on Neil Young's song "Helpless", and then returned later and performed 3 songs with The Band- "Coyote", a guitar version of "Shadows and Light", and "Furry Sings The Blues", where they were joined by Neil Young on harmonica.
The album HEJIRA was greeted as a return to form for Mitchell by both fans and critics. She was once again apparently speaking in a more personal sense about her own life. The album climbed to #13 on the Billboard charts and sold quickly through the end of 1976 and the spring of 1977, reaching gold status 3 weeks after release.
"Coyote," backed with "Blue Motel Room" was released as a single, but failed to chart on the Hot 100 charts. The album did receive a great deal of airplay from album oriented FM rock stations, as all her albums had since the late sixties.
In early January, Joni received one Grammy nomination as Best Pop Vocal Performance, Female for the album THE HISSING OF SUMMER LAWNS. (Note that Grammy eligibility ends Sept. 30th of each year.) In the same category was Natalie Cole for her album NATALIE, Emmylou Harris for the track, "Here, There, and Everywhere", Linda Ronstadt for the album HASTEN DOWN THE WIND, and Vicki Sue Robinson for her smash disco single, "Turn the Beat Around."
On February 19th, 1977, the Grammy Awards were presented and the Pop Female Grammy for 1976 went to Linda Ronstadt.
In the summer of 1977, Joni began work on what would be her first studio double album. She was close to completing her contract with Asylum Records, and she felt that this album could be looser in feel than any album she'd done in the past. Joni said, "This record followed on the tail of persecution, it's experimental, and it didn't really matter what I did, I just had to fulfill my contract".
"I come from open prairie
Given some wisdom and a lot of jive!
Last night the ghosts of my old ideas
Reran on channel five
And it howled so spooky for its eagle soul
I nearly broke down and cried
But the split tongue spirit laughed at me
He said, "Your serpent cannot be denied."...

She had a bunch of songs left over from previous projects, and she collected them together with a couple of new songs, and recorded them with most of the same personnal from the previous albums, plus new musicians like drummer Don Alias, and saxophonist Wayne Shorter, whom she would continue to work with up until the current day.
Joni spoke to Anthony Fawcett in 1979 about working on the 17 minute track, "Paprika Plains." She said "The Improvisational, the spontaneous aspect of this creative process-still as a poet-is to set words to the music, which is a hammer and chisel process. Sometimes it flows, but a lot of times it's blocked by concept. And if you're writing free consciousness-which I do once in a while just to remind myself that I can, you know, because I'm fitting little pieces of this puzzle together-the end result must flow as if it was spoken for the first time."
The double LP and cassette, DON JUAN'S RECKLESS DAUGHTER, was released in December 1977.
"I wish I had the wings
Of Noah's pretty little white dove
I would fly this raging river
To reach the one I love
But I have no wings
And the water is so wide
We'll have to row a little harder
It's just in dreams we fly
In my dreams we fly!...

The album received mixed reviews, but still did relatively well on the Billboard charts peaking at #25, and going gold within 3 months.
Also a few months after the release of DJRD, Joni was contacted by jazz great Charles Mingus, who had heard the orchestrated song, "Paprika Plains," and thought that Joni had a lot of artistic courage and wanted her to work with him on a musical interpretation of T.S.Eliot's "Four Quartets."
"The rain retreats
Like troops to fall on other fields and streets
Meanwhile they're sweet talking and name calling
And brawling on the fringes of the floor
I spot you through the smoke
With your eyes on fire
From J&B and Coke
As I'm coming through the door
I'm coming back
I'm coming back for more!...

This collaboration with Mingus would bring about the biggest change in Joni's music and career so far.
---
Back to Biography table of contents