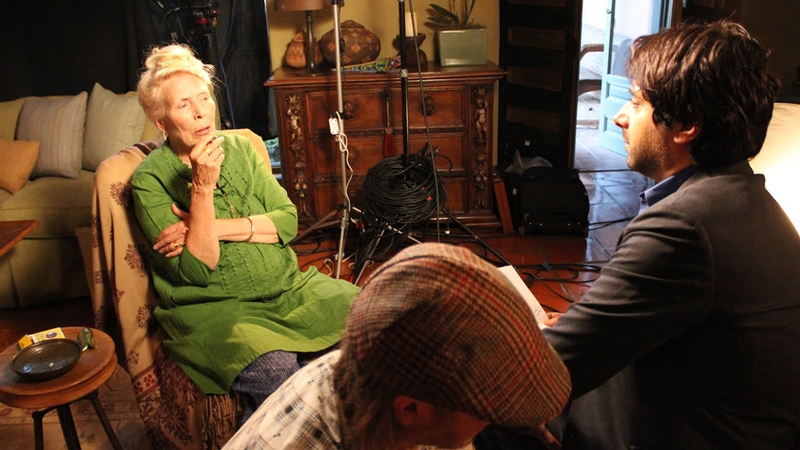 In an exclusive interview with CBC, singer, songwriter and artist Joni Mitchell reflects on her creative life and legacy.

The native of Saskatchewan who defined the folk era with songs like Big Yellow Taxi and Woodstock, is now living in retirement in Los Angeles.

Famous for avoiding the press, she agreed to an interview with Jian Ghomeshi host of CBC's Q cultural affairs show ahead of her appearance at the Luminato Festival in Toronto next week. Mitchell will be honoured at Luminato with a tribute show, Joni: A Portrait in Song at Massey Hall on June 18 and 19.

The tribute, with an all-star lineup of musicians and vocalists interpreting her songs, takes place just ahead of her 70th birthday, which is Nov. 7. She will recite a new poem with musical accompaniment by her long-time drummer and collaborator, singer-songwriter Brian Blade, and trumpeter Ambrose Akinmusire as part of the tribute program.

Her music, which progressed from folk and pop through jazz and experimental styles, is her legacy. Long considered a master songwriter, Mitchell is heralded for albums such as Hejira and Blue, which Rolling Stone ranked No. 30 on its list of 500 greatest albums.

"The trick is if you listen to that music and you see me, you're not getting anything out of it," she said in her CBC interview.

"If you listen to that music and you see yourself, it will probably make you cry and you'll learn something about yourself and now you're getting something out of it, you know."

Ghomeshi interviewed Mitchell for close to three hours in her home, which is filled with her art - Mitchell has spent her time painting since she gave up touring. He asked how she felt about being venerated at an event like Luminato.

"Depends on the venerator. You know, I mean, in a certain way, honour died in World War II. You know, it just kinda died. Not very many people know how to do it anymore. If they honour you wrong, it makes you arrogant, because it stung. If they honour you right, it's humbling because it's inspiring."