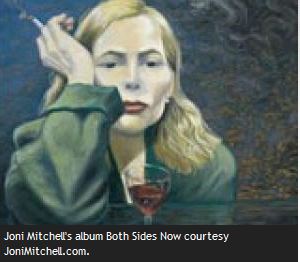 Joni Mitchell considers Saskatoon her hometown but is she getting enough recognition?

Ron Lamb, a friend from Saskatoon, said she should be recognized in the city.

"She started out at the Louis Riel playing her ukelele and here she is now a mega star. She's one of the top five people in Los Angeles," said Lamb.

Mitchell wants all of her materials and artifacts to come back to Saskatoon, where she grew up. There have been other places looking to keep her artifacts.

Mayor Don Atchison agrees that she should be honoured in her hometown of Saskatoon.

"I think it would be a crying shame for them to end up in another community when in fact they should be here in Saskatoon," said Atchison.

Mitchell has been involved in the community but is being very quiet, said Lamb.

"She is a quiet person, she's a very sensitive person," he said.

According to Lamb, if one of Mitchell's fans came to town looking for her artifacts there would be nowhere to go because there would be nothing for them to see.

Lamb suggested that the Remai Art Gallery would be a "natural fit" to keep her artifacts because her work expands across all generations.