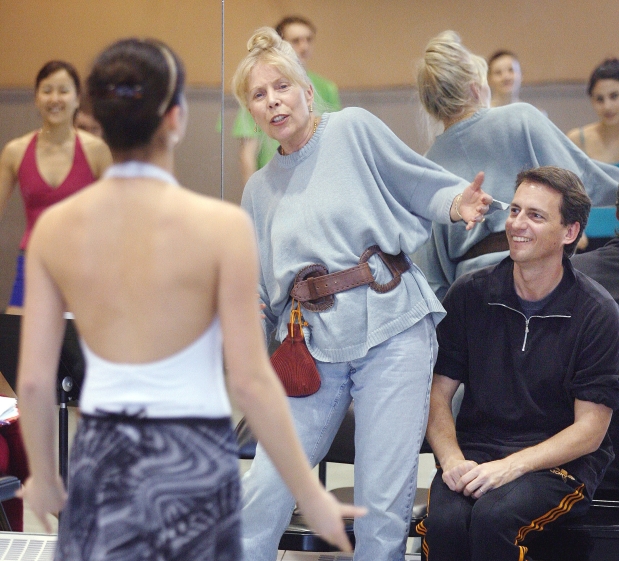 There will be no new Joni Mitchell ballet in 2014.

That was the news Tuesday, when the Alberta Ballet said they have postponed their second collaboration with Mitchell.

In an interview, Alberta Ballet artistic director Jean Grand-Maître explained that Mitchell wasn't able to pare down her sizable songbook to fit into a single ballet exploring the theme of love.

"She started with over 200 songs, then whittled it down to 75, then she whittled it down to 42, and then that's when the problems started happening. "

Grand-Maître needed about a dozen songs, while Mitchell remained stuck on 42.

She proposed doing two ballets, which Grand-Maître wasn't necessarily opposed to - but lacked the resources to do this season.

"I said, that's very interesting, but it can't be done this year," he says. "There's no way I can finance two sets, and another eight to 10 weeks of rehearsals. I understood her dilemma."

Rather than squeezing a double album worth of Mitchell's musings on love into a single pop ballet, Grand-Maître decided to postpone for the time being and revisit the project at a later date.

The ballet was a followup to 2007's The Fiddle and the Drum, the first collaboration between Mitchell and the Alberta Ballet. "She still loves that first ballet so much," he says. "She talks about it all the time, and it's one of the happiest moments of her career. It's very humbling for us."

The new Mitchell ballet was to have been performed in Edmonton and Calgary in May.

Instead of Mitchell, the Alberta Ballet will première a new work by Grand-Maître called Class Acts: A Tribute to Hollywood Musicals, featuring the music of jazz legends such as Ella Fitzgerald, Chet Baker, Peggy Lee, Frank Sinatra, Lena Horne and Billie Holliday.

While he's disappointed, Grand-Maître said it's hardly news that a new work by an established artist has been postponed.

In retrospect, he said the first mistake may have been in setting an arbitrary deadline in the first place. "I should have said to her, work on it ... and when you're ready, let me know what you've got and we'll go and program this ballet in the season."

He and Mitchell will continue to work on the show.

"Nobody here is mad at Joni at all," he says. "If anything, I love her even more for having that incredible integrity she's had for years - if a work of art cannot be what she wants it to be, she won't let it get out there. That's something a lot of us have to admire.

"That's why these artists know their standards better than anyone. And I hope that's what's going to happen with the Joni ballet - if it does turn out to be a two-nighter ... I think it's going to be something very interesting that's never been done before."