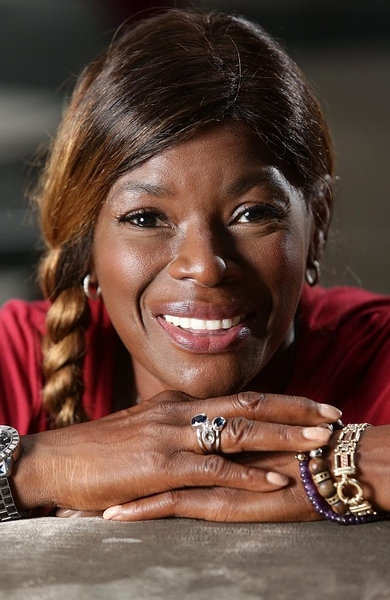 IF anyone is more qualified to write songs about love won and love lost, it is Marcia Hines.

Just as the much-loved singer released Amazing, her first original single in 20 years on Friday, Marcia Hines revealed she has split from her fourth husband Dr Christopher Morrissey.

The face of Smooth TV was sanguine about the demise of her 10-year relationship with the brother of designer Peter.

"Life is interesting right now. I am divorcing my husband. Am I all right? I had to make a decision," she said.

"Things weren't sticking anymore, for me. When I make a decision about something like that, then I'm cool. No one is to blame because I don't believe in that but it's just what has to be."

The 60-year-old entertainer said that maybe she isn't destined for a relationship which lasts a lifetime

"When I do it for life, I'll tell you," she said.

"I don't know what I am but I know I must be, not so much a difficult woman, but an unusual woman to have come here at 16 years old, to have brought up a child and kept the family together and worked in a career where you are absent quite a bit with my mother as the glue who kept things together.

"So I think I think I must be unusual."

Her new single Amazing is the first taste of a new record to be released in April which explores the many faces of love and heartbreak.

She credits a chance meeting with Joni Mitchell in Los Angeles for confirming her decision to write her first album of original songs in two decades rather than explore another covers record.

"A dancer friend of mine Valentino told me someone wanted to meet me and it was Joni Mitchell. Then I caught my breath," she said.

"We got to a house in Bel Air and there she is. Somehow Joni and I shuffled off to another room and we talked, with her encouraging me in the way that only another musician can.

"She played me her playlist of all the songs she would really dig if she was stranded on a desert island and told me I had to get mine together.

"I told her my ideas about what I wanted to do next and she told me to follow them."

Guests on the album include Diesel and Russell Crowe, who duets on a song which is a tribute to Nutbush City Limits.

Some of the songs were influenced by her "spying" on people.

"I always have much to say because I am a very emotional person. And I like to hear what other people have to say too so I became a bit of a spy and would sit in cafes to hear what people would say about their love affairs," she said, laughing.

"Usually it ends up with women saying that men just don't understand them.

"That's why I like men so much because it is hard to understand them and we're not supposed to, that's the attraction, part of the beauty and the appeal."

Hines' former husbands in the 1980s and 1990s were French businessman Andre DeCarpentry, keyboard player Jamie McKinley, and businessman Ghassan Bayni.