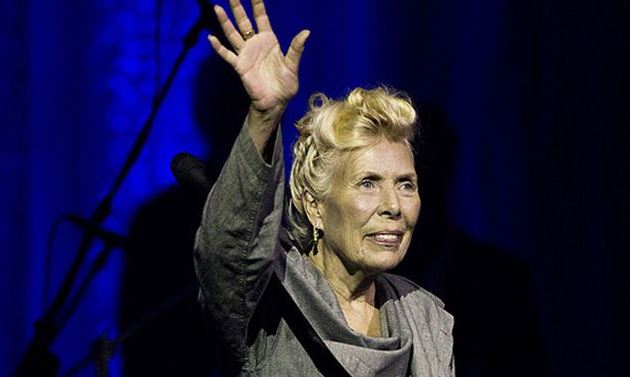 Back in 2009 Joni Mitchell told "LA Times Magazine" that she was considering making a tribute album to Emily Carr. So far that album hasn't materialized, but her enthusiasm for Carr has continued to evolve since then. Now she is enjoying a tribute of her own at Luminato Festival — "Joni: A Portrait in Song," billed as a "Birthday Happening" though her 70th is in November — with performances by Kathleen Edwards, Cold Specks, Herbie Hancock, Rufus Wainwright, and others. Mitchell demonstrates her abiding fascination for Carr at the two-day celebration with a new poem adapted from the writings of the legendary post-impressionist. (Mitchell also surprised the audience on the opening night by singing three songs, a rare performance not advertised before the show.)

The poem, entitled This Rain, This Rain, derives from a short section in Carr's final book, "Hundreds and Thousands," a collection of journal entries from her later years when she had returned to painting. Mitchell described the scene that inspired her to "The New York Times" popular-music critic Jon Pareles during a June 16 conversation at the Isabel Bader Theater that was a part of the Festival's "TimesTalks" series:



"The poem I wrote has a scene in it where she is really irritable. It's been raining and raining and raining, which it does in BC. Her painting isn't going well, nothing is going well. She says, 'I smacked my dogs.' That's all she says. I added a little bit more, but if she smacked her dogs then she's really cranky."

Mitchell also paints; her walls are covered with her own work. This is how she empathizes with Carr, "Just being stuck in the BC forest with a painting that isn't going well." But empathy is not the same as influence. "I'm not influenced by her as a painter," she states. The identification runs more to Carr's writing.

"The way she puts a sentence together is similar to songwriting," Mitchell says in her interview with the "LA Times." "You have to put a lot of description into a small space... Her writing is very visual, because she's a painter."