Big Yellow Taxi Band – Joni Mitchell Tribute
Posted May 14, 2022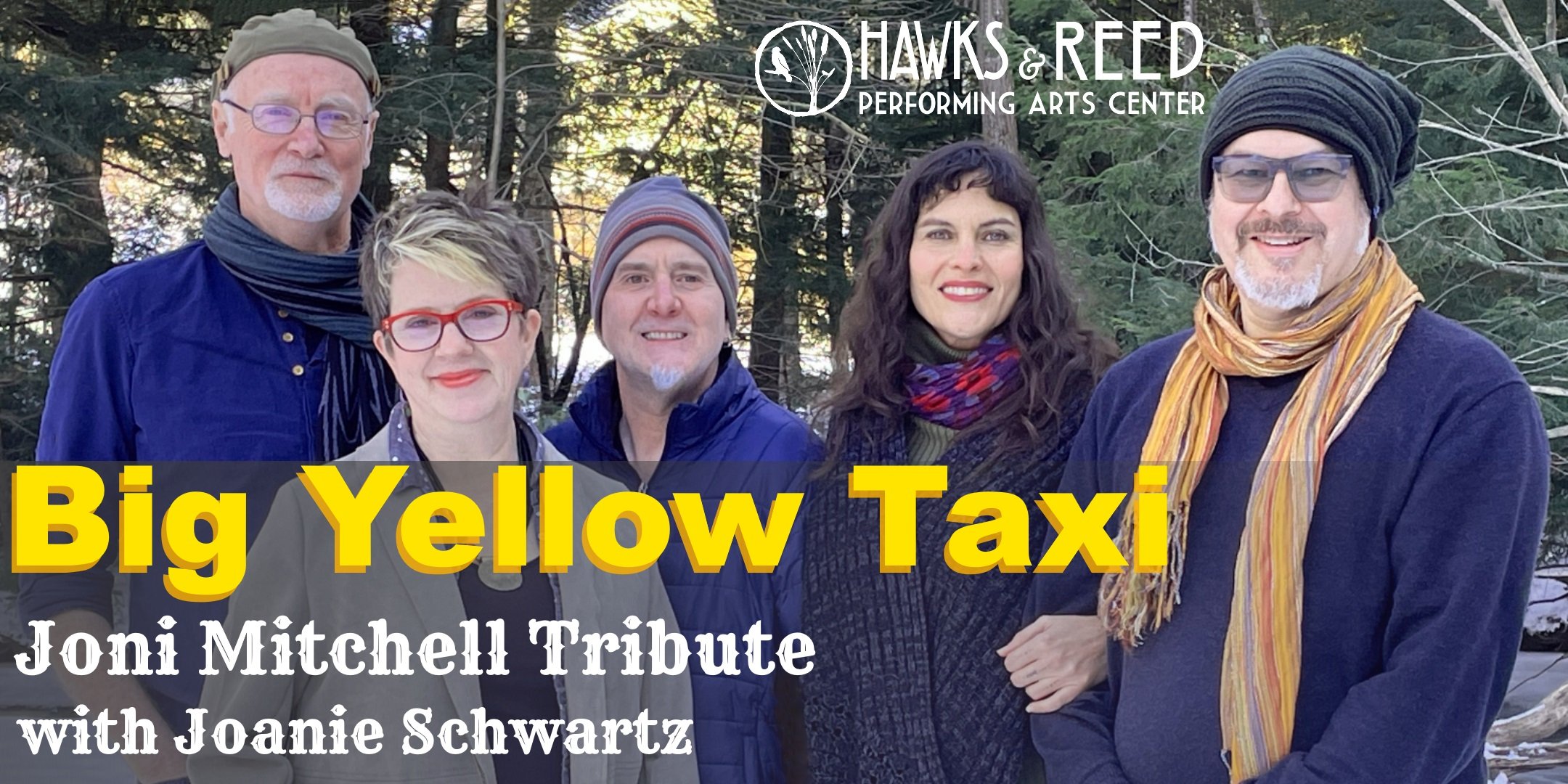 Big Yellow Taxi is a New England based band, created to explore the music of Joni Mitchell, from her earliest solo recordings to the multiple projects she recorded/performed with many of the world's top musical artists.
The band features the soaring voice of Teresa Lorenço, along with a band composed of some of New England's most sought after and talented musicians.
The mission of the band is to present a two set show that immerses the audience in an intimate and emotional journey through many of Joni's best and most powerful songs: a performance that means to go beyond mere imitation, to explore a musical intensity that will leave audiences entertained, moved and elated, much the same way these beautiful songs have had a joyous and profound impact on our lives.
Joanie Schwartz has been performing in clubs and cafes all over New England for the past 50 years. She plays a variety of styles of music from blues to bluegrass and jazz to contemporary folk. Joanie is best known for her original songs and her guitar work. More information here.