The Return of Joni Mitchell
Posted July 24, 2022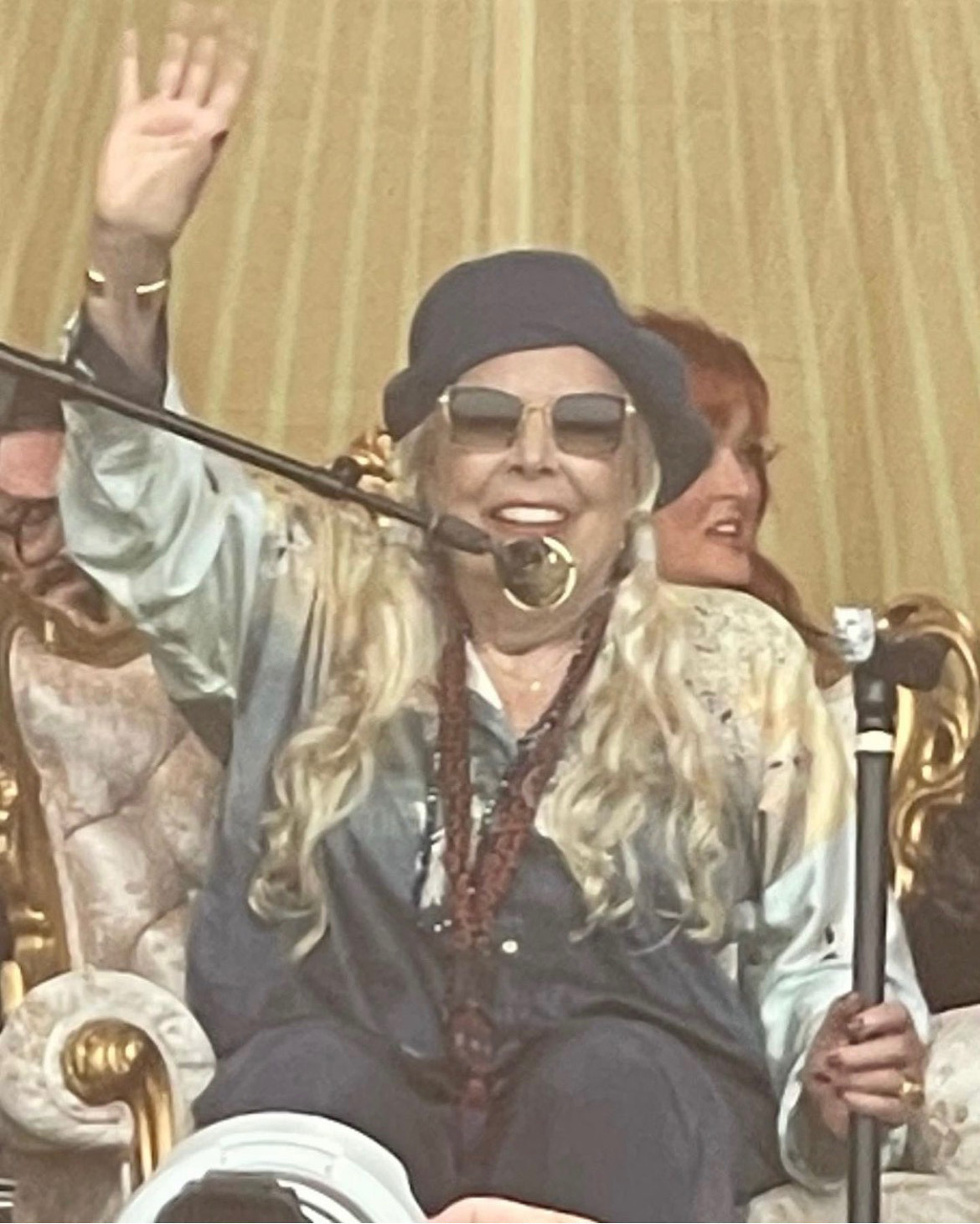 Moon's up, nights up,
Taking the town by surprise.
Last night at the Newport Folk Festival, Paul Simon made a surprise appearance. A reviewer wrote "I'm not sure how the festival can outdo itself on Sunday for Day 3 but they always seem to find a way."
They found a way.
After Brandi Carlile's set this early evening, a shocked and delighted crowd roared as Joni Mitchell came on stage and participated in what was pre-billed as the 'Coyote Jam' with Brandi and many others.
The last time Joni performed with guitar in hand in front of a paying audience was 8,660 days ago, on her 55th birthday.
The set list:
Joni enters
Carey
Come in From The Cold
Help Me
A Case of You
Big Yellow Taxi
Just Like This Train (Joni on guitar!)
Why Do Fools Fall in Love
Amelia
Love Potion #9
Shine
Summertime
Both Sides Now
The Circle Game
Here's a compilation of videos, articles, and photos from the event.