Songs and Stories of Joni: Shadows and Light, Wicklow Ireland, November 18
Posted October 12, 2022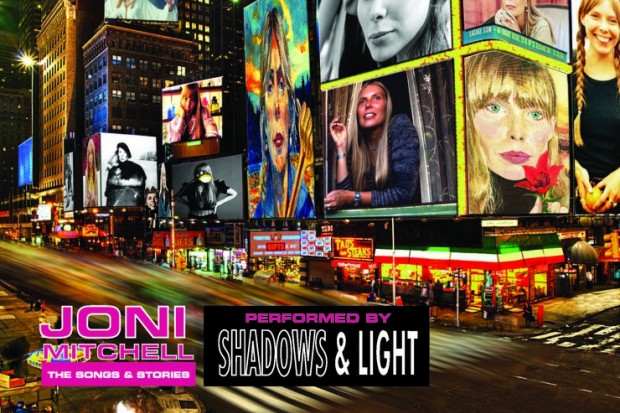 Shadows and Light have been captivating audiences with their intimate show about music, life and loves of the iconic Joni Mitchell.
Their stunning interpretations of her music are performed by vocalist Maura Vambeck, Dave Mulligan on guitar, Dave McCune on percussion and Paul Enright on keyboard.
The show features songs from all across Joni's huge repertoire, including classics from the landmark Blue album, along with numbers like Hejira, Secret Place, Hissing of Summer Lawns and many more from Joni's rock and jazz-influenced phases.
Shadows and Light's hypnotic performance of the lyrics and music of Joni is truly special, bringing you Joan Anderson, the poet, artist and mother. More information here.