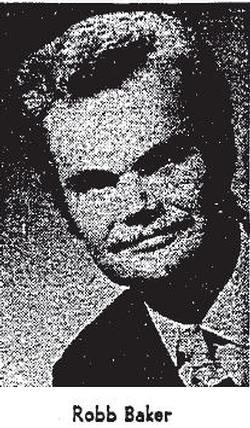 BOB DYLAN may keep on disappointing people right and left, as we mentioned yesterday, but Joni Mitchell, also right at the top of the list of composer-performers of our time, doesn't—as writer or singer—even when she's tired after two weeks on the road, and it shows a bit, as it did last Saturday at her concert at Northwestern.
Joni's voice somewhat resembles that of Judy Collins, tho she has some high tones Judy doesn't. And as a performer, Joni's entirely her own girl with long blond hair, a cowgirl look,and a slight rocking movement. Not as dramatic in her delivery as Judy or Buffy Sainte-Marie, she gives a low-key, tender show in which she lets her poetry weave its own magic.
Her second album is due on Reprise in about two weeks. Judging from the new songs she included in the concert, it would be almost the equal of her first, one of the finest folk albums ever issued.
Among the new songs are Morning Morgan Town, Little Green, Fiddler and the Drum, and The Midway Song. I was afraid she wasn't going to include the last [which Judy Collins also did here and I heard Joni perform in Miami] but she made it one of the two encores this time.
On The Circle Game, she asked for the house lights to be brought up, and asked the audience to sing along, so that "I can pretend I'm the only person invited to a concert by the Mormon Tabernacle Choir." When the response was weak, she teased, "Wow, the last time I was in Salt Lake City, you did better than that."