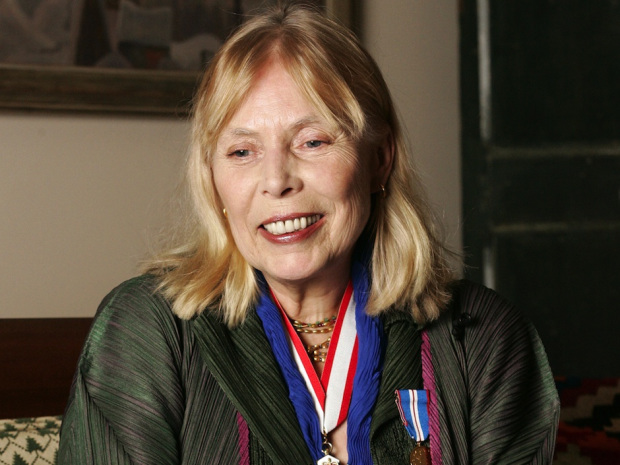 Legendary singer/songwriter Joni Mitchell will attend this year's Luminato Festival, artistic director Jorn Weisbrodt confirmed on Tuesday.

Mitchell will take part in the "TimesTalks Luminato" event on June 16 at 6 p.m., alongside frequent collaborator Brian Blade and New York Times music critic Jon Pareles.

The event was originally scheduled to be an appreciation of Joni Mitchell, but will now be a conversation with the Canadian songstress that will be streaming live on the Luminato website.

Mitchell will also attend "Joni: A Portrait in Song," a celebration of her life and music being held at Toronto's Massey Hall on June 18 and 19 to celebrate her 70th birthday.

"Everything I dreamed of when we started this journey, immediately after last year's celebration of Kate McGarrigle's music at Massey Hall, has come true. We have an incredible line-up of singers that will interpret the timeless songs of one of the most important artists of our time," festival director Jorn Weisbrodt said in a statement Tuesday.

"We have the band of Joni's dreams with Brian Blade on drums, Ambrose Akinmusire on trumpet, Bill Frisell on guitar and many others playing in the most revered hall in Canada. Joni has been a great partner in shaping this evening and I am incredibly honoured that she has decided to attend our Festival."

Mitchell has had a long and distinguished career in the music industry. She is the winner of numerous Grammys, and was inducted into the Rock and Roll Hall of Fame in 1997.

The Luminato Festival - an annual, international multi-arts festival that takes place in Toronto - is gearing up for its seventh edition in 2013. The festival runs from June 14-23.