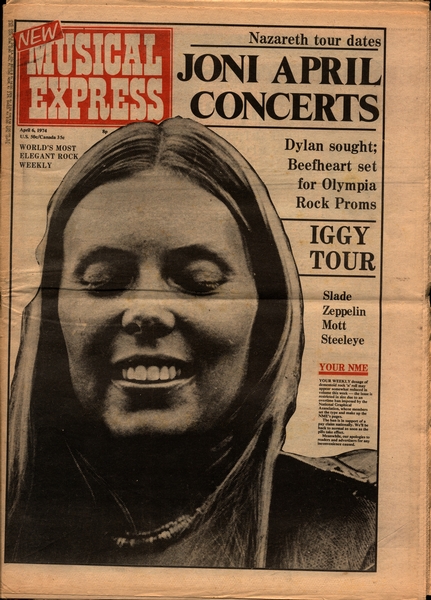 JONI MITCHELL this month pays her first visit to Britain for two years. She is to headline two London concerts at the New Victoria Theatre on Saturday and Sunday, April 20 and 21 (8 p.m. each evening). She will be supported by her own backing band, Tom Scott and the L.A. Express, who will also be playing their own set.
The concerts are promoted by Barry Dickins of the MAM Organization, and the tickets go on sale this week priced £1, £1.50, £2 and £2.50. Joni is unlikely to undertake any other live appearances during her visit, although there is a slight possibility of a Manchester date.
Joni — who's current single is Help Me from her hit album COURT AND SPARK — is also expected to film her own TV showcase while she is in Britain. A spokesman said this week that negotiations are nearing completion for her to tape a BBC-2 "In Concert" special for producer Stanley Dorfman.