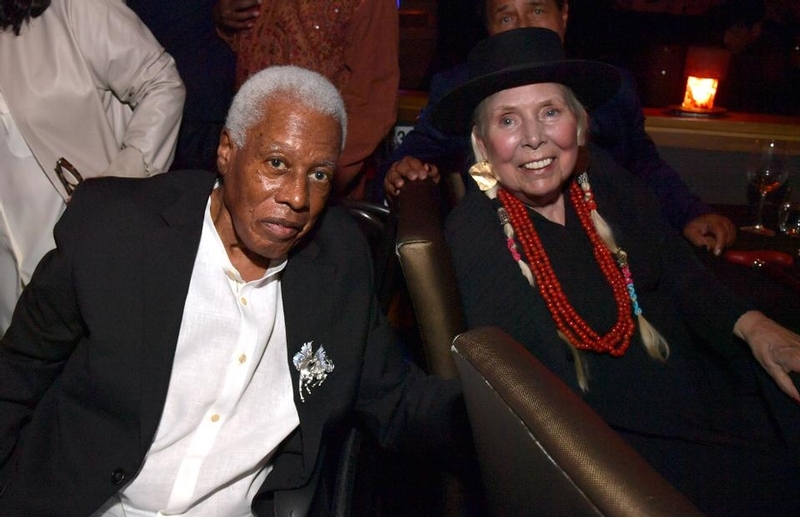 The best party I ever was fortunate enough to was back in 2005 when a good friend of mine wrangled me an invite to one of Prince's legendary 3121 parties. It was a series of events he did throughout awards season.
The night I went Prince and Stevie Wonder jammed "I Was Made To Love Her" at four in the morning for 150 people. What made the party so special, besides that and the sushi bar and chocolate fountain, etc, was the relaxed nature. There was no press allowed (I was in as an invited guest), so everyone was at ease. When I tapped someone on the shoulder to pass by them, it was Christina Aguilera, who turned and smiled at me. Joni Mitchell ran the pool table.
The best parties are the intimate ones. I have been to Grammy, Oscar, Emmy and Super Bowl parties. They are a different kind of fun, but they don't have that atmosphere that puts the guests, famous or not, at ease.
The Jazz Foundation's third annual benefit in L.A., presented by Quincy Jones, has that vibe. The event, held at Vibrato Bar And Grill, honored Wayne Shorter and Joni Mitchell this year. And Mitchell, sat in the center of the room, with a group of friends including Cameron Crowe, eating her dinner and enjoying the tributes.
How relaxed was the mood? When Jones spoke at the beginning of the night he referred to Mitchell, "My little sister from another mother," then he said, "Is she here?" When Mitchell waved to him, he goes, "Oh, hey baby."
The idea of this event, which raised over $165,000 for the Jazz Foundation and their year-round work to help musicians in need - many of whom, as they pointed out, can be close to homeless at times with the uncertain economic fluctuations touring musicians face - is to make it feel like old friends hanging out.
So Shorter and Mitchell, who collaborated many times over the years, sat next to each other. And Rita Wilson, who presented Mitchell with her award, sang a song entitled "Joni," inspired by Mitchell's role in her life, then encouraged the crowd to keep clapping while she walked down through the audience to hug Mitchell and present her with the award.
Mitchell did not speak, letting others' tributes speak for her. Wendy Melvoin and Lisa Coleman, of the Revolution, did a beautiful rendition of "A Strange Boy," then Melvoin toasted Mitchell with a large glass of wines she had earned thanks to the understandable nerves of playing a Mitchell song to her in front of 150 or so people.
Chaka Khan, who had no nerves seemingly, did Mitchell's "Man From Mars" and "Hissing Of Summer Lawns," both of which she said she normally did in her set. And earlier in the night before she performed, she wandered up to Mitchell's table and say hello in the middle of the room, where everyone could enjoy the moment.
Everyone also got to feel part of it when famed photographer Henry Diltz, who'd shot so many photos of Mitchell over the years, stood on stage and told the tale of the four photos, all signed by Mitchell on her birthday last week, he was there to auction off to raise money for the Jazz Foundation.
That ease is why Mitchell, Shorter and Jones were on hand, just as honoree Johnny Mathis was the year before. It's the ease and the musicianship. At various points drummer Steve Jordan led a band that included Ray Parker Jr. (guitar), John Patittuci (bass), Patrice Rushen (piano), Larry Klein (bass) and more.
You may not know their names, but they are respected and have played with everyone from John Mayer and Bob Dylan to Eric Clapton and Robbie Robertson. And the chance to play with or sit in the audience and watch such an incredible group of musicians is definitely part of the lure for the big-name guests.
The Jazz Foundation benefit is a music geek's dream night, a celebration of great musicians by great musicians benefiting all musicians. If you are a real music fan, not there to be seen or because it is cool, this is a truly magical event where you are part of the music community.