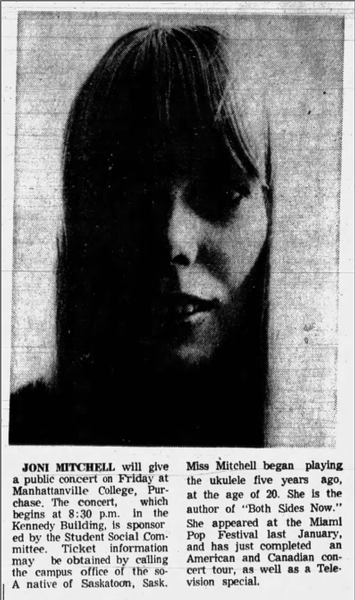 Joni Mitchell will give a public concert on Friday at Manhattanvllle College, Purchase.
The concert, which begins at 8:30 p.m. in the Kennedy Building, is sponsored by the Student Social Committee. Ticket information may be obtained by ca11ing the campus office of the social committee.
A native of Saskatoon, Sask., Miss Mitchell began playing the ukulele five years ago, at the age of 20. She is the author of "Both Sides Now." She appeared at the Miami Pop Festival last January, and has just completed an American and Canadian concert tour, as well as a Television special.