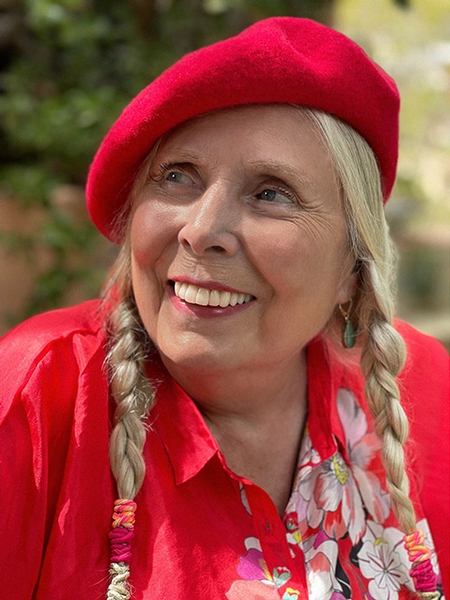 Joni Mitchell is an artist of unparalleled gifts as a poet, a songwriter, a musician, a producer, and a painter. She is an icon of modern music and one of the most influential creators of our age. Nearly 60 years after her first performances in Canadian coffee shops and nightclubs, the legend of Mitchell's genius continues to grow.
Mitchell signed to Reprise Records in 1968, the same year she released her debut, Song To A Seagull. The albums that followed set a new standard for the marriage of music and lyrics and made her the premier female singer-songwriter of a revolutionary new generation of artists. With songs like "Both Sides, Now," "Chelsea Morning," "Big Yellow Taxi," "Woodstock," and "The Circle Game," Mitchell became a household name. She also redefined the role of women musicians by overseeing all aspects of her albums, including songwriting, arrangements, performance, production, and artwork.
While Joni Mitchell's early music is often categorized as "folk," her sound draws as much from jazz, classical, and rock, and often encompasses bespoke tunings and song structures that defy categorization. Lyrically she delves deeply into both the personal and political, unafraid to explore the raw reality living underneath societal norms and time-worn traditions.
The accolades bestowed on Mitchell have been vast, including multiple Grammy Awards®, the Polar Music Prize, and inductions into both the Rock And Roll Hall Of Fame and the Songwriters Hall Of Fame. In her native Canada, Mitchell has received the Governor General's Performing Arts Award for Lifetime Artistic Achievement, Canada's highest honor in the performing arts, and has been named a Companion of the Order of Canada, Canada's highest civilian honor.
Joni Mitchell has never stopped making art, most recently launching the Joni Mitchell Archives, which began with her curating her vast catalog to reveal hours of previously unissued studio and live recordings. The next release from the archives, Joni Mitchell Archives Vol. 2: The Reprise Years (1968 to 1971), will be available in October 2021.