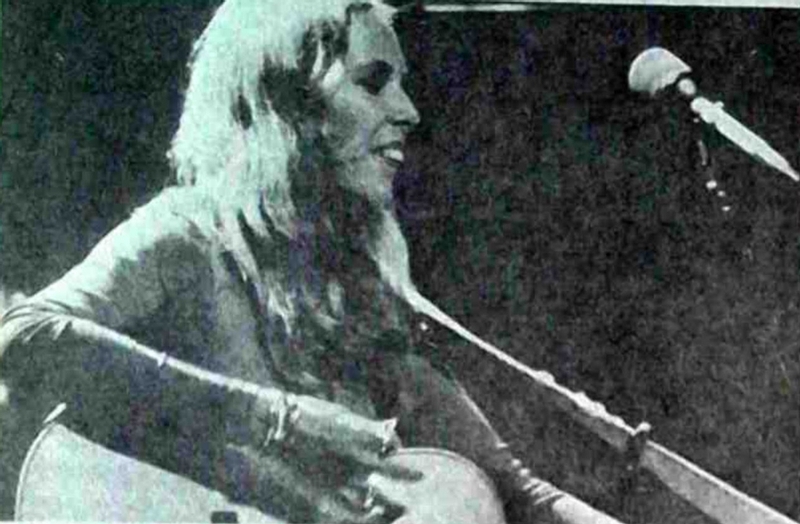 I'M RELIABLY informed that a Frenchman eats each meal three times...he discusses what he's going to eat beforehand, discusses what he's eating during the actual meal, and then discusses it and other meals afterwards. It's a bit like that with anything resembling the Wembley shindig a couple of weeks back. Much discussion before, during and after.
Due to pressures of work (cough, cough), I only made it in time for the appearance of Joni Mitchell - however, my early scout reported sadly on the performance of The Band, although Jesse Colin Young wasn't too bad, he added. Joni Mitchell has long been a favourite on my wind-up gramophone, and vocally she was superb. The only trouble was unless you are right at the front, you couldn't see a thing and it was a bit like spending a couple of hours in the park listening to her albums. That aside, she was most enjoyable - the only exception being when she tried to get the crowds singing along and failed miserably. Tom Scott and L. A. Express played along with her, apart from a half hour set they did on their own, and they proved what a fine band they are.
Forty minutes break and then THEY were on. Strutting and singing and playing, and the crowd coming to life for what was really the first time that day. Joni trotted on and off doing snatches of back-up vocals and they loved it. All the old favourites, done together, done alone, each one taking it in turns to have a little chat.
As a sentimental journey, it was a might success. I just wish I'd taken a pair of binoculars.