Download/View Transcription (PDF)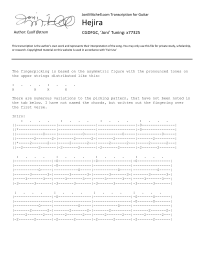 Author Notes:
The fingerpicking is based on the asymmetric figure with the pronounced tones on the upper strings distributed like this:

: . . . : . . .
x x x x

There are numerous variations to the picking pattern, that have not been noted in the tab below. I have not named the chords, but written out the fingering over the first verse.