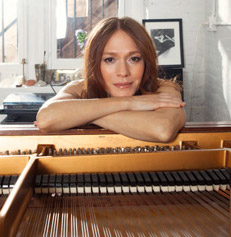 Join bestselling author David Yaffe, Hannah Reimann (vocals, piano & dulcimer) and Michele Temple (guitar & vocals) for a an evening of Joni Mitchell's hits from the 1960's and 1970's (Big Yellow Taxi, River, A Case of You, etc.), plus readings from Yaffe's 2017 biography of the iconic composer, poet and painter.
Yaffe will sign copies of the new paperback release of the book which can be purchased after the concert.
With readings from the book about her life, colleagues and friends, namely Leonard Cohen, James Taylor, Carole King, Judy Collins and David Geffen, we'll celebrate Mitchell's 75th birthday year with songs beloved to generations of songwriters and audience members around the globe. More information here.