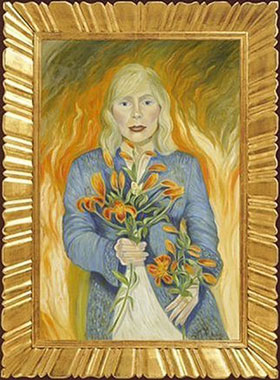 2004
Late Figurative Oil on canvas
This was used as the cover for the album "Dreamland".
From the Trailblazer Interview by Camille Paglia, August 2005)
CP: You have a fire image on the front of Dreamland.
JM: Oh, that's just George W. Bush burning down the world. All my paintings lately have been Bush bonfires. It's the same as the forest fire in Bambi, with the hideous white hunger.