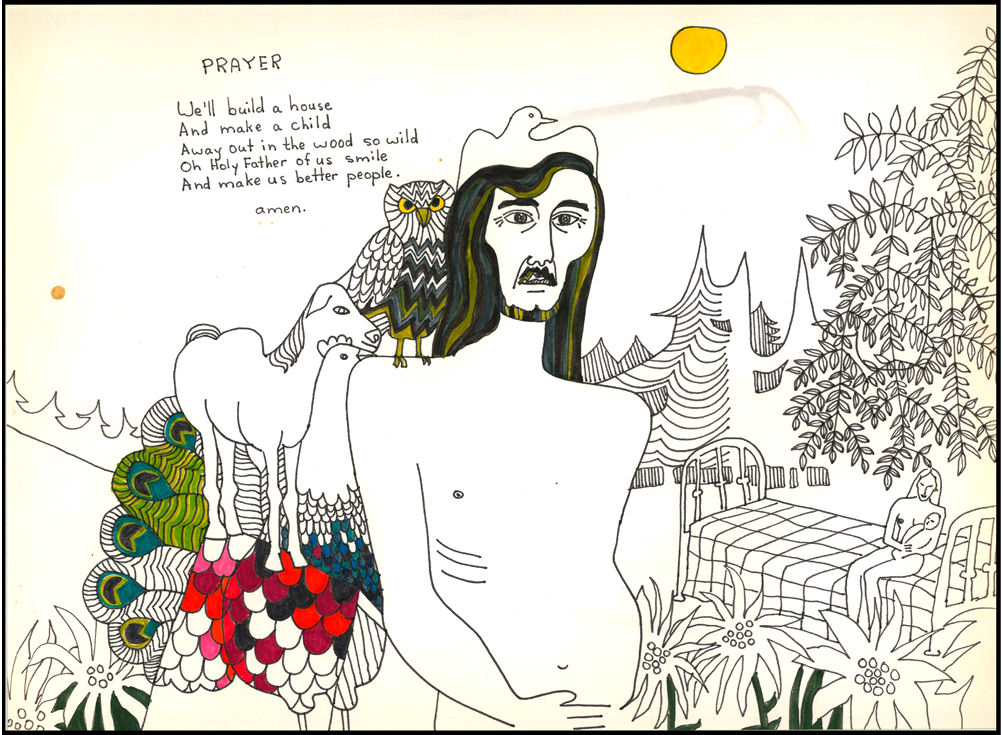 10½ x 14 in Colored markers on paper
Sold at auction for $3,600.00 in July 2011.
Auction Description Reads:
Joni Mitchell Original Artwork. This beautiful drawing of trees, animals, birds, peacock feathers, features Graham Nash with a handwritten poem entitled "Prayer", which reads, "We'll build a house / And make a child / Away out in the wood so wild / Oh Holy Father of us smile / And make us better people. / amen."