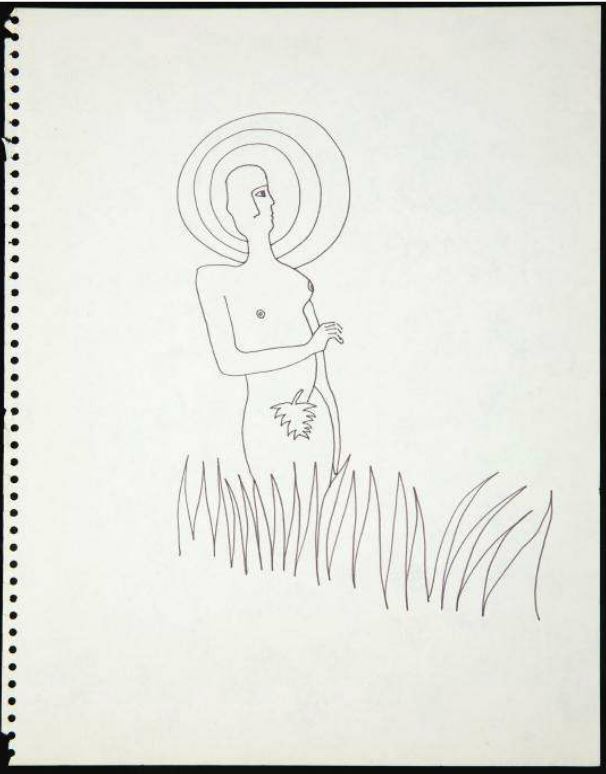 8½ x 11 in Early Figurative Ink on paper
Discovered on an auction site in April of 2014. Auction Description Reads:
A Joni Mitchell ink on paper drawing depicting a female nude figure in nature with a "fig leaf" covering her genitals and a series of halos circling her head. Unsigned and undated.