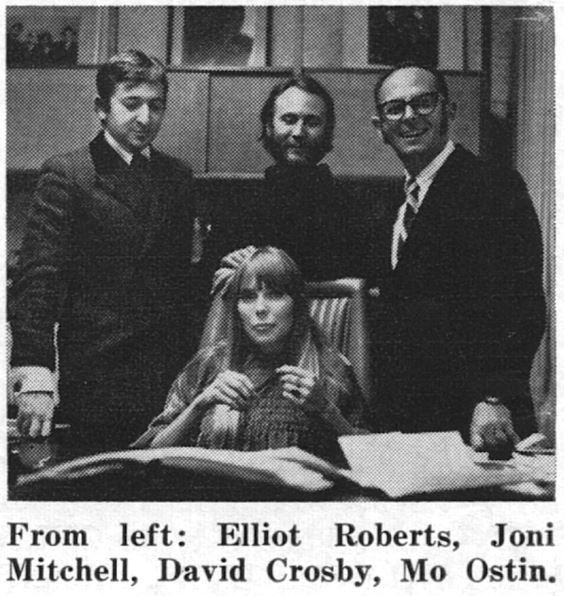 BURBANK, CALIF. — Reprise Records has announced the signing of young Canadian singer-songwriter Joni Mitchell, whose initial album for the label will be released this month.

Joni, 24, hails from Saskatchewan and first came to the attention of Reprise's General Manger Mo Ostin through folk-singer Tom Rush, who has recorded two of her songs for his forthcoming Elektra album. Subsequently, she appeared at the Newport Folk Festival last year and is currently touring the country visiting Boston, Detroit, Toronto and Ottawa.

The prolific young Canadian writer, whose work has been recorded by Judy Collins (Both Sides Now, Michael From Mountains), Buffy Sainte-Marie (Song To A Seagull, Circle Game), Ian & Sylvia (Circle Game), Dave Van Ronk (Clouds, Chelsea Morning), and George Hamilton IV whose recording of Urge For Going was one of last year's big country hits, is felt by Reprise to be the most significant female writing talent to have emerged from the cultural renaissance in the young arts.

Manager Roberts Negotiated Pact

Joni, whose songs are published through her own BMI outlet, Siquomb Music (BMI), is managed by Elliot Roberts who negotiated her recording deal with Reprise VP and General Manager, Mo Ostin. The album was produced by former Byrd David Crosby.