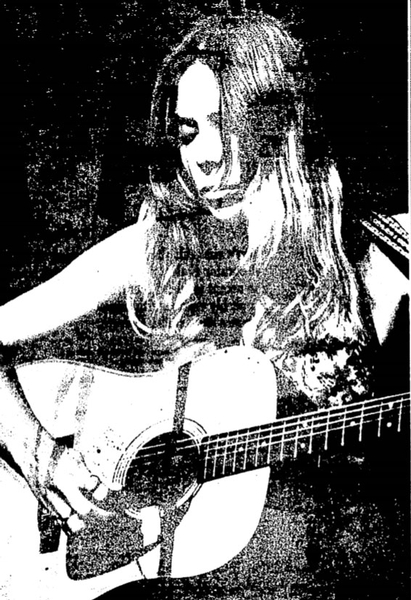 Joni Mitchell's reputation as the frailest of the ultra-frail feminine folksingers come to an abrupt end last night at her first Massey Hall concert in years. It ended with a blast of noise, a puff of cigarette smoke, and a vamp's song about psychoanalysis.
There was only one problem: many of the 2,600 people in the capacity audience didn't realize it or at least didn't want to realize it. They had come expecting the same performer of the past 10 years and six albums: the pale, whispy girl from Saskatoon with buttermilk hair, whose sweet, sad songs chronicled her loves, confusion, guilt and loneliness.
Puffing cigarette
So what could they have thought when she arrived back on stage for an encore, after a standing ovation, puffed a cigarette, and started a song which began with the line "My analyst told me that I was right out of my head"?
As played by the five-man rock quintet, Tom Scott and the L.A. Express, this tune - called Twisted, from her most recent album, Court and Spark (Asylum 7E-1001) - sounded as if it was something Martha Raye might have sung on a World War II U.S.O. tour. Not only that, it wasn't even one of Joni's own. And she didn't even try to strum her guitar, but simply stood before the microphone, swaying to Twisted's big band swing rhythms.
Many people in the crowd refused to believe it had happened at all. Even after she had left the stage for the final time, they kept calling out for old songs. Or was it a younger Joni and another time they were after? Perhaps. Before her self-styled exile from Los Angeles to Half Moon Bay on Vancouver Island two years ago, her pain and struggle and indecision was something everyone could count on. It all ended up in her songs, year after year. And it was a catharsis for her fans: her longing and their longing meshed marvellously [sic].
Sang like a winner
Last night all that ended. Joni sang like a winner. Her high, keening voice sounded secure and mature on old things like Both Sides Now, and new songs like Free Man in Paris, Help Me, or The Same Situation. Now 30, she seemed to be providing proof that she knew how to survive, and that she had become the artist she always thought she could be.
THE ENTERTAINMENT pace in Toronto is increasing. Singer Frankie Laine opens a two-week stint tonight at the Hook and Ladder Club, while Rosemary Clooney opens at the Royal York's Imperial Room; Salome Bey starts at Bourbon St.; and Funk, Inc. opens at the Colonial. On Friday, the Paul Butterfield band is at University of Toronto Convocation Hall; while Conway Twitty and the Statler Bros. are at Massey Hall, which will then house the Bee Gees for two days starting Saturday. And next Monday, the World's Greatest Jazz Band opens at the Colonial.
*Peter Goddard is a Toronto free-lance writer.