Hyldestkoncert: Joni Michell 80 år, October 29, Copenhagen Denmark
Posted November 25, 2022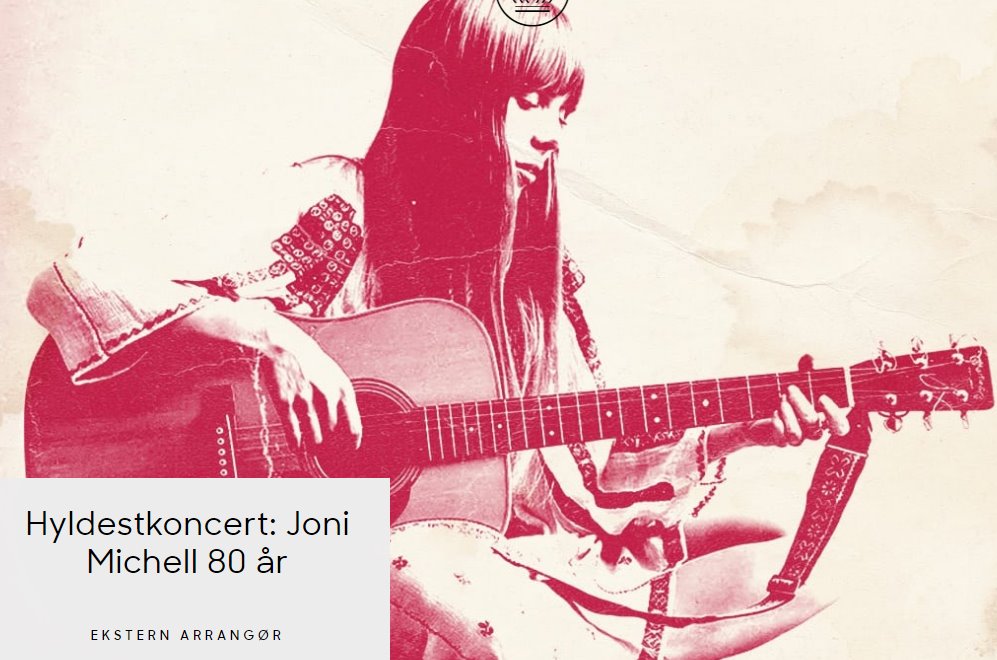 In scrupulous respect for the original material, a number of the country's best singers and musicians breathe new life into Joni Mitchell's enormous and awe-inspiring back catalogue, which is delivered with nerve, presence, authenticity and joy of playing. In 2023, Joni Mitchell will be 80 years old, and it will be celebrated with a magnificent tribute concert!!
The concert is presented by the team behind i.a. Celebrating The Last Waltz (2016), WOODSTOCK'69-A Tribute Concert (2019) and Kunsten at Glædes i Kor (2022), all of which have toured throughout the country and played sold-out concerts at the Royal Theatre's Old Stage. The orchestra includes a number of the country's best singers and musicians, who together have played and/or recorded with artists as diverse as Johnny Madsen, Chief1, Erik Clausen, The KutiMangoes, DR Bigbandet and Aarhus Jazz Orchestra.
Crew:
Signe Juhl (vocals & piano)
Louise Støjberg (vocals)
Janne Hagen Therkildsen (vocals)
Martin Rauff (guitar)
Bo Møller (guitar)
Niels Kvist (bass)
Casper Mikkelsen (drums)
Christian Kronborg (sound design)

More information here.