The Music of Joni Mitchell, New York City, November 5
Posted July 10, 2023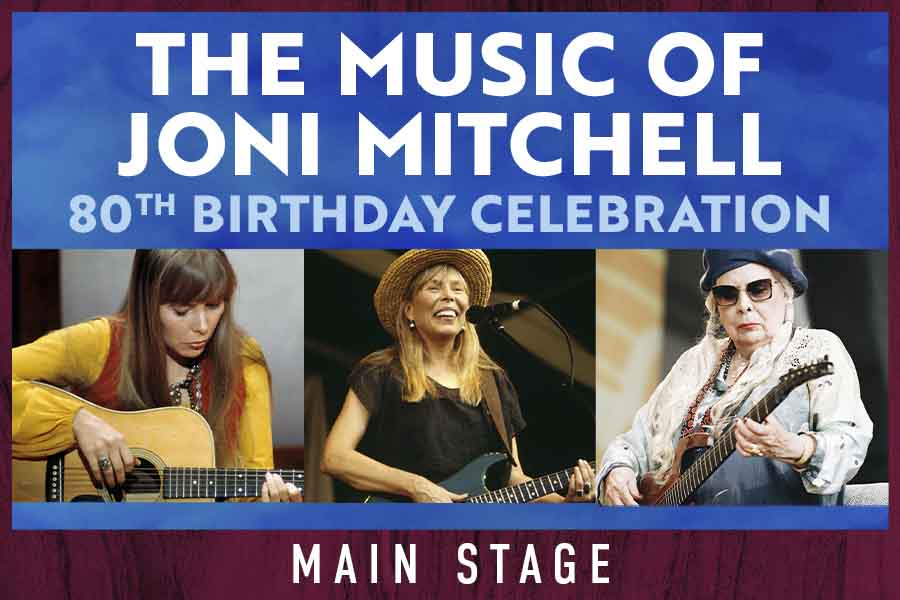 City Winery New York presents The Music of Joni Mitchell 80th B'Day Celebration feat. KJ Denhert, Mary Fahl, Lucy Kaplansky, Maura Kennedy, Morley, Chrissi Poland, Martha Redbone, more live in concert on November 5th at 7pm.
This concert, co-produced by Music Without Borders, is a benefit for Theatre Within, the non-profit behind the Annual John Lennon Tribute, which provides ongoing free programs in creative expression and mindfulness for the cancer community and elementary and middle schools.
KJ Denhert, with her distinctive vocals and acoustic guitar, draws from a broad palette of urban musical heritage, and jazz and folk traditions.
Mary Fahl, former lead singer of the October Project, has "a voice for the gods that can transport listeners to other realms." (Boston Globe)
Lucy Kaplansky blends country music with folk and pop styles making every song sound fresh
Maura Kennedy is best known for her joyful recordings and concerts with her husband, Pete, as part of the acclaimed folk duo "The Kennedys."
Morley weaves the threads of jazz, soul and folk traditions into a singular tapestry of vocal and acoustic splendor — the sound wave of life with uncommon devotion to human rights and environmental justice.
Chrissi Poland is a singer, songwriter and instrumentalist weaving together soul, blues, jazz and pop.
Martha Redbone is known for her unique gumbo of folk, blues and gospel from her childhood in Harlan County, Kentucky infused with the eclectic grit of pre-gentrified Brooklyn.
More information here