Songs of Joni Mitchell, Cafe Lena, Saratoga Springs NY, Nov 4
Posted July 11, 2023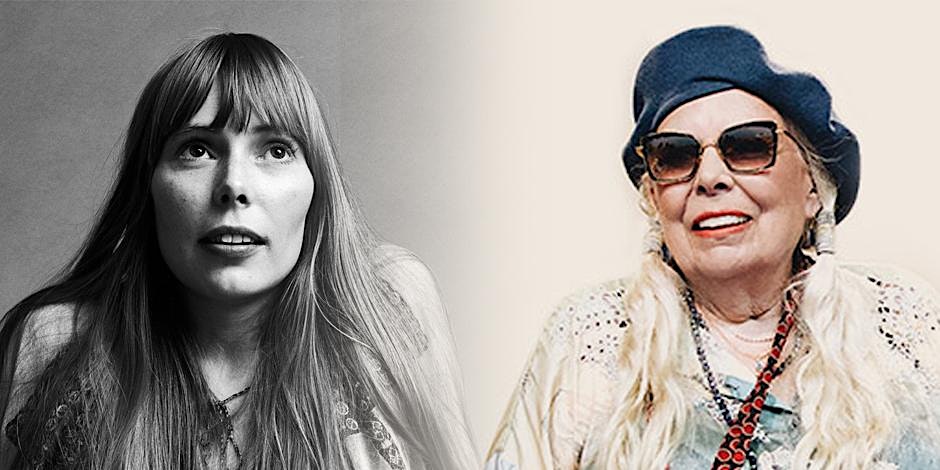 Joni Mitchell has never played Caffè Lena, but, in so many ways, she represents the values that have driven America's longest-running coffeehouse since its opening night in May, 1960. Both have strong ties to the folk tradition, a fierce independence, a close connection with humanity and a relentless musical vision of what the future can be.
Produced and hosted by Capital Region Thomas Edison Music Awards Hall of Fame inductee Michael Eck, this special evening' a benefit for Caffè Lena, features performances of Mitchell classics from all phases of the artist's career. The stellar lineup includes fellow Hall of Famer Sara Ayers; multiple Eddie Award-winner Buggy Jive; Eddie nominee Kate McDonnell; the dynamic Kate McKrell; reclusive regional favorite Rosanne Raneri; and rising star Angelina Valente.
"When Mitchell appeared at last year's Newport Folk Festival with Brandi Carlile," Eck says, "it affirmed once again just how important a force she is in the music world – endlessly inventive melodically, endlessly searching lyrically and endlessly inspiring in every way."
"Joni has re-emerged to stir idealism and hope, which is exactly the spirit Caffè Lena wants to foster," says Executive Director Sarah Craig. "This slate of top-tier regional talent, including some rarely seen artists, proves how much pull Joni has on both musicians and fans these days."
Come celebrate Mitchell's pioneering spirit and indelible mark on the landscape of American art and culture, with a special musical tribute to Joni Mitchell, on the cusp of her 80th birthday.
Sara Ayers
Buggy Jive
Kate McDonnell
Kate McKrell
Rosanne Raneri
Angelina Valente

More information here