Joni's Soul 'Homage to Joni Mitchell', London, October 13
Posted September 20, 2023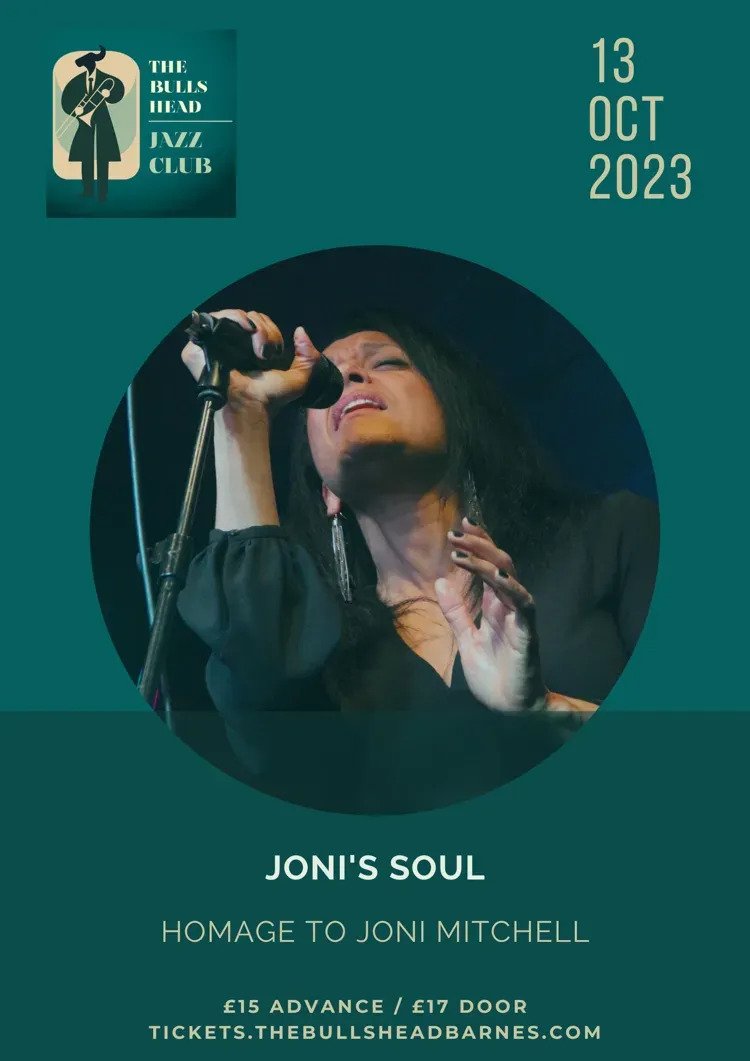 "From-the-heart" London soul singer Gina Foster has enlisted some of UK's finest players all with a shared love for Joni Mitchell's music - an artist they consider to be one of the greatest singer/songwriters and guitar innovators of the last half century.
Coyote, Hejira, Edith and the Kingpin, The Hissing of Summer Lawns, A Case of You, Trouble Child, Help Me and Gina Foster's gorgeous version of Both Sides Now - it's through songs like these that the band explore the unique songwriting and gift of performance Joni revealed in her iconic albums Blue, Court and Spark, Hejira, The Hissing of Summer Lawns and beyond …
Drawing on their own emotional response to these songs Joni's Soul have looked beyond merely the faithful reproduction of the Joni Mitchell songbook to shine a light on the most soulful aspects of her words and music. The band's ep release 'Shades Of Joni' passionately illustrates their well-defined and warm interpretations of some of the finest songwriting and performance in music history.
Gina Foster - vocals, Paul Stacey and Patrick Johnson (guitars), John G Smith (keyboards), Steve Pearce (bass), Richard Bailey (drums). More information here